guest blog post by Nancy Davis
For a very long time, I had issues with trust. I questioned everything I was ever told, not because I wanted to be contrary, but because I didn't trust you were telling me the truth. I never believed anyone who told me they loved me. I was sure you just wanted something, and would be gone once you got it.
I had been given misinformation about so many things as a young woman that I grew up to be an adult who trusted no one. This is not a great basis for living. I felt the world was cold, hard and uncaring.
I was wrong. I was the one who was cold, hard and uncaring. I cared little for my fellow man, but tragically I cared even less for myself. I felt I could not put trust in anyone after growing up with repeated beatings and relentless verbal abuse. I had become a product of my upbringing. I was treated in an abusive way, so I became hard and abusive as a result. Because I never trusted anyone, trust was never given to me. I felt totally alone in the world.
When my way no longer worked, and I needed to find a new way to live, I was truly at a loss. Could I ever change? How would I ever learn to trust anyone, let alone trust myself? I had to start small. I began to trust that others would show up when they said they would. I began to see that not everyone lied about everything, some folks were pretty honest. I began to tell them small details about my life and see if those facts got around or not. Once I saw that not everyone was a gossip, I began to open up and trust more.
Then something odd happened. The pendulum swung too far in the other direction and I trusted too many people. I was telling too much, and getting burned in the process. I had the mistaken notion that since I needed to trust, I was going to trust everyone with everything.
What a disaster. Not everyone is trustworthy. I learned a painful lesson.
Trust is the hardest thing to gain, and easiest to lose with good reason. Do you trust everyone? Of course not. That would be a foolish thing to do. We start by trusting people slowly, and allow that trust to develop over time. What an amazing feeling to trust someone and have them trust you back. I began to earn trust by doing simple things. I got a part-time  job and became responsible and trustworthy by showing up and doing the right thing.
I got promoted and given the keys and combination to the safe. I remember calling a friend, terrified I would be tempted to empty the safe. She reminded me I was no longer that untrustworthy person. She went on to tell me that it was a normal response to being given that much trust. I proved myself to be worthy of that trust. I was finally trusting others and getting that trust back. I came full circle.
Do you trust others?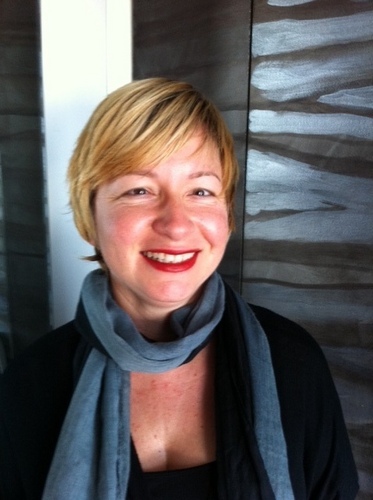 About Today's Guest
Today's guest is Nancy Davis, a marketing and sales professional who lives in Bergen County, New Jersey. Nancy is known for her blog, where she writes about hope and the pursuit of happiness. She describes herself as the type of person who made really bad choices in life, yet she's learning from those mistakes and hopes to inspire others to not make the same missteps. According to Nancy, there is always hope, and her goal is to show us that if she can come through seemingly impossible situations and have a better life, then there's hope for all of us too.