guest blog post by Dr. Elizabeth King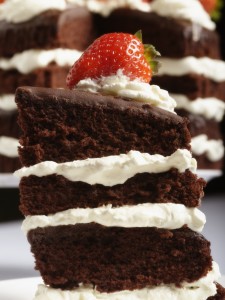 A Recipe for Creating Your Happiest Life
One of the most famous phrases ever written is part of the Declaration of Independence, "Life, Liberty and the pursuit of happiness".  It doesn't matter what soco-economic background you come from, where you were born or what you want to do in life–simply put, we are all pursuing happiness. Mind you, "happiness" is a very personal emotion. If you ask 100 people to define happiness, you will have 100 different definitions. Nevertheless, we are all trying to live our happiest life.   On the surface, achieving happiness appears to be a simple task, but in actuality it is a very complex process that requires commitment, hard work and perseverance.  So why stress ourselves out in pursuit of happiness if it is going to take so much out of us? Because the rewards are as sweet as eating a warm piece of double chocolate cake with a scoop of creamy vanilla bean  ice cream (organic of course). I am not going to bore you with the detail description of the biology of feeling "happy", but I promise you the endorphin high that you feel when you are "happiest" is well worth the work that it took to get there.  Maybe a cynic would say that someone could achieve happiness without the hard work, just by altering their minds with substances, like drugs or alcohol.  The problem with that theory is that this type of happiness is only temporary, always very short-lived.  Living your happiest life means having inner peace, so any feelings of euphoria that doesn't foster inner peace is not true happiness.
After blank-blank years of life (yes, I am old enough to not want to share my age in print) and 30 years of studying the human mind, I think I have finally come up with the perfect recipe for creating your happiest life.  The great part of this recipe is that I get to share it with you and you get to make it your own. Staying true to my Latin heritage, I am not listing exact amounts of any of the ingredients because you need to put in "a little bit of this" and "a little bit of that" and "season it to taste".
Ingredients:
Live with purpose
Remember that "attitude is everything"
Have gratitude 
Spend time with positive people
Practice healthy living
Give Back
Demonstrate patience
Make time for self-care
Create financial stability
Foster respectful relationships
Be spiritual (not necessarily religious)
Get sufficient rest
Do things you enjoy—often
Forgive quickly
Set appropriate boundaries
Strive for balance
Directions:
In the morning as soon as you wake up, take time to consciously reflect on the list of ingredients listed above. Take great care in making sure to have a clean table and utensils to begin preparing (open your mind to the possibilities and focus on your strengths).  Wash down any leftovers from your mixing bowls (let go of your past). Pre-measure out your ingredients and set them aside ready for mixing (be mindful of what you need to do).  If you don't have all of the ingredients–figure out how to compensate (find ways to overcome your weaknesses).  If you need help–ask an expert (don't be afraid to seek counseling or coaching).  Blend slowly an unlimited amount of the ingredients–adjusting to taste (happiness is in the eyes of the beholder–let inner peace be your compass). Blend at a moderate speed until you can't see any separation (it all comes together, seamlessly).  Drizzle with forgiveness and sprinkle with some more patience. You are ready to serve. If you did it well, you will have a smooth and creamy consistency. The taste will be decadent and sweet.   
This recipe makes enough to feed your soul and give you inner peace (you will even have leftovers to be consumed during hard times).  If it doesn't come out the way you like it (if you are not living your happiest life-don't give up), start  again, this time sprinkle some more "giving back", "forgiveness" and double the "balance" and "fun" (in my experience these are usually the missing ingredients). For best results, let it marinate.  Savor your creation!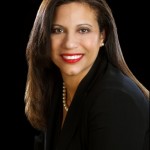 Dr. Elizabeth King, EdD, LCSW, CH.t is the founder and CEO of International Holistic Center (IHC).  She is recognized as a highly respected holistic psychotherapist and hypnotherapist, radio talk show host and international speaker.  Her "attitude is everything" philosophy towards life has allowed her to be successful despite having contradicted polio at the age of 3 and surviving 35 surgeries. Whether she is on the radio, delivering a keynote speech or in her clinical private, Dr. King strives to educate, empower and inspire others to live a happier and healthier life by teaching them the appropriate tools.  It is without a doubt, that Dr. King will be recognized as one of the most influential "Empowerment Strategist" of her time.  For more information on Dr. King, IHC or the radio show, please visit our website at www.IHCHealthFusion.com.  Also, please "Like" International Holistic Center on Face Book and become a Friend of Dr Elizabeth King. I will do the same for you.