About Al Smith
Ok, So you want to know something about me, huh?  Well, I'm grateful to be here.  Just the fact that we have started the C.A.R.E. movement is a miracle.

 →Here we go: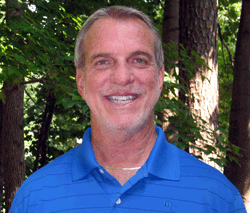 Most of my adult life I was selfish and self-centered. Always chasing the next …….. whatever.  Lot's of partying.  Mostly I recall, that nothing was ever enough and there was never enough of what I wanted. I was much more concerned with my "wants" instead of my "needs". 
Well, that worked ok for awhile, in the sales and marketing corporate world – I assumed that the majority of the people I was selling to were like me – I knew them and what they wanted. It was pretty simple really, they either wanted "it" or they wanted more of "it". Now it could be money, power, influence, attention, you name it, they wanted it. Looking good, meant that they were good, and felt good. Like I said, selfish and self-centered. 
My wake up call came at the age of 41. With the end of my partying, came the realization that it isn't about me at all – it is about helping others, contributing to society, and trying to make a real difference in the world, my way. I could, if I chose to, find my passion and purpose.  I was actually waking up with some "Gratitude" instead of waking up with an "Attitude". 
After working in the health care arena, I was amazed at the number of people that were miserable or unhappy in their job. And I was one of them! While I was helping people and families work through some very difficult times, I was also dealing with management and employees that really didn't care about anything except the "bottom line". This just didn't match up, a job helping people but not really caring about them. I saw this attitude in the people that I worked for and the people I trained and sent into the field. 
I realized that my attitude was directly influenced by the company's management approach to the workforce. This inspired me to start PAS Consulting, LLC. The PAS stands for Positive Attitude Solutions. 
Fast forward to today, PAS Consulting and life have helped me to start The C.A.R.E. Movement.  Please join me on the journey to motivate and inspire with enthusiasm, all who choose to be open to the positive changes at work and in life.  My goal is to share my experience with you, so that you can share yours with someone else.  
I look forward to speaking with you and your staff, sharing my story of Positive Change and helping you realize, that with the right mindset and practicing the CARE principles, that becoming an Influence of Positive Change is posssible.  Thanks for CARE'ing.