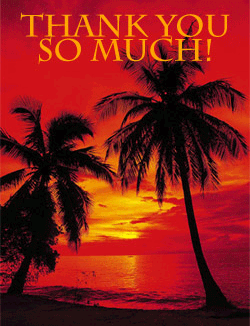 How was your week?  Good, Great, ok, Bad?  Did anyone help you accomplish anything? Are you grateful for anyone?  Well, I am overwhelmed with gratitude as I write this. Let me tell you about  a few amazing things that happened this week, here at The CARE Movement.
Saturday -  JK Allen, the humble hustler, as I like to call him, put the finishing touches on his design and set up, of this incredible website.  The guy is so unassuming, gracious and super talented. It is ridiculous !  He did a fantastic job.  Oh yeah, he can write, too.  Check out his awesome blog. Great stuff.  Thanks again, JK.  I am forever grateful.
Saturday (part deaux) –  Elizabeth Thomas, an old friend I stumbled across on Facebook after more than 30 years, turns out to be a well-respected, published social media/pr/marketing specialist, and a college Journalism professor. Just what I needed! She instantly grabbed the The CARE Movement ball and ran with it before I could even ask.  She created our new Facebook page, pulled together a great business card and offered loads of advice on how to spread the word through various mediums.  Check out her page at facebook.com/EveryThingCreative or her blog on social media at msuwordsmith.blogspot.com.  Thank you, Elizabeth.
Sunday -  The super nice Erica Allison featured The CARE Movement on her Sunday Share.  What a kind gesture. Totally blown away by this.  The day after we launch the site, no less.  We could not have asked for more. Thanks Erica.
Gratitude Monday – (More on this later) 
Shawn Achor the author of "The Happiness Advantage" replies to my email and says in regards to our website: "Looks great, Al, and thank you for helping share the Happiness Advantage!".  Are you serious?  He is thanking me?  Wow.  Now, this might not be a big deal to some people, but his book delivers a very similar message as The CARE Movement.  I can not get enough of this book.  Please read it.  You can purchase from the link on our home page.  (we are not an affiliate)  I just want everybody to read this book.  It is fascinating.  Thanks Shawn.
Tuesday -  Just another incredibly grateful day of meeting wonderful people, adding friends and connections on twitter, facebook and linked in.
Wednesday – Get invited to video chat from Lori Gosselin @LifeforInstance.  Lori has been a source of inspiration, encouragement and kindness.  She is so nice and also has a great blog.
Also on the video chat was the crazy and talented Bill Dorman.  This guy cracks me up and we have become fast friends (I think ).  Another bonus on the chat was Stan Faryna, all the way from Bucharest, Romania (yeah, I actually know where that is now).  Great meeting you Stan. 
Thursday -  The ferocious but kind Sales Lion, Marcus Sheridan, mentions us on one of the best blogs I have read, about building friendships, not just fans.  He knows a little about "Community".  The short video was beautiful, too.  (You can see it from link) Later on Thursday, I am typing a "thank you, dude" email, to him, and he calls me. Yep and Wow !  More great advice and encouragement from Marcus.  What else is new.
I have to acknowledge a few more friends, family, bloggers and authors who have supported and encouraged me on our journey so far: Joel and Terry Lonergan, Tim and Launi Vawter, Amanda Smith, Jessica Saunders, Michael Fitzgerald, Dr. Elizabeth King, John Sherry, Frank Jennings, Robert Dempsey, Gini, Lisa Gerber, Shonali, Kaarina, Tara Markus, Ingrid, Wim, Brankica, Ken Mueller, Nancy Davis, John Falchetto, Bob Burg, Jon Gordon, Mark Sanborn, Carol Roth, Sarah Robinson, Brandon Sutton, Judi Knight, Lisa Robbin Young, Elizabeth Marshall, Janet Goldstein, Tim Sanders, Jean Steele, etc.  I'm sure there are more.  If I forgot your name, please forgive me and you will be mentioned here soon.
"The more you express gratitude for the things you have, the more things you will have to express gratitude for"  -Zig Ziglar
The point of all this to say:  I am so grateful for these people and the many more, family and friends who have been so kind and helped us with our new venture.
Gratitude is defined as a feeling of thankfulness and appreciation.  Gratitude represents what The CARE Movement is all about.  Communicate, Appreciate, Respect, Encourage and Gratitude are Action words.  Let's take Action and show and tell people we CARE and we are Grateful for them.
It really is all about Gratitude. That is the starting point.  Everything flows from there.  When we are in gratitude, our hearts open up and we become available to receive all the world has to offer.
Waking up in the morning and being grateful for someone or something, is a fabulous way to start the day.  It has been working for me ever since I made the CHOICE to start doing it daily.  With all the doom and gloom in the world and it being broadcast constantly on the airwaves, we recommend you NOT turn on the TV, radio or internet, when you first awake.  Instead, try and take five quiet minutes and right down someone's name that you are grateful for and let them and the world know.
 Let's celebrate Gratitude Monday.  That's right, we are starting a new thing (trending topic, I'm told) on twitter called Gratitude Monday.  This is when we mention that person you are grateful for.  Show em some love.  Heck, do it on twitter, facebook, text, call them, however you want to do it.  Just do it.
Monday seems to be a rough day for a lot of folks.  Instead of griping and complaining, or perhaps even having a "Bad Attitude" on Monday ( really?).  Let's try the opposite approach, be grateful and start the day with a BIG ol' SMILE!  Woo Hoo!
Gratitude –Thank You – Support – Encouragement
These things mean so much and cost absolutely nothing. Try them for a week or two and there's a good chance, you will see people begin to change………even you.
"Gratitude can transform common days into thanksgivings, turn routine jobs into joy, and change ordinary opportunities into blessings." — William Arthur Ward
Ok, What's your take on gratitude?   Who are you grateful for?  What do you think about Gratitude Monday?  We are looking forward to your comments. 
Thanks again for coming over to The CARE Movement.
Don't forget to subscribe.  Luv ya!  Yeah, Baby!