First of all, I want to say thank you to all of you, who have been supporting The CARE Movement, since the website went live on August 6th.  I really appreciate it. 
 However, it is time to take it to the next level.  So here is what we are going to do.  I am issuing a challenge to everyone who reads this.  Dare to CARE (and Share).  Please share this with others.  The website, the message, the challenge. Let's do this. Yeah, that's right, it's a dare people.  With all the negativity going on in the world, it is time for a call to action.
 This means all businesses, homes, schools, churches, teams, clubs, groups, etc. Everybody!
 "When patterns are broken, new worlds emerge"  -  Tuli Kupferberg
 Ok.  Here is the challenge.  Have an attitude of gratitude that we even get to do this.  I challenge each and every one of us to practice any and all of the CARE principles.  Communicate better, Appreciate more, Respect others and Encourage everyone to do the same.  Bring a positive attitude to work and have one at home, too.  Smile at people and watch (most) them smile back.  Be Optimistic, have Enthusiasm and always think of someone else before yourself.
 Here's an idea; Just be NICE to people.  Say please and thank you.  Something important, that we don't often think of; Let go of all resentments. And Forgive. Yourself, too. This is so critical to freeing yourself up and finding true happiness.  Forgiveness is letting go of all hopes for a better past. More on this another time.
 A 31 Day Challenge – October
 The challenge will officially start on October 1st and the initial phase will be for the entire month of October.  31 days.  I do not want to confuse anyone with John Falchetto's awesome Expat 30 Challenge. 
 We have a little over a week to practice and get prepared.  Remember, challenge your company, home, school, church and everyone you know.  Your co-workers, family members, students, teachers, teammates, etc.  And tell them to do the same.  Do not co-sign any negativity, pessimism or gossip. Caroline Leon wrote a great piece on this.  Remember, Positive Attitude Solutions.  PASs it on people!
 If this seems like it is too much for you and you don't know if you can, or you are not good at verbalizing your feelings, how about letting someone merge in traffic in front of you? Or, hold the door for someone?  Just a couple of ideas.  And for you parents and bosses, use the fabulous quote from Ken Blanchard; "Catch Them Doing Something Right." And acknowledge them.
 I would like to acknowledge John Sherry for suggesting Dare to CARE.  You rock, John.
 Ok.  There you go. Don't forget to forward this to everyone you know, RT, post on facebook.  Get it out there and share the CARE challenge to the world!  Also, very important; Share your Dare to CARE ideas and story with us.  Did you try it?  Who did you share it with?  What happened?  Just as importantly; What would you do? Suggestions for Dare to Care? T-Shirts?
 If you are new here, please check out the rest of the site, past blogs, quotes, services, etc.
 I would love to hear your story (and your suggestions) We need to hear it.  The world needs to hear it.  Don't make excuses.  Make a difference.  It's time for Positive Change.
 "Be the change you want to see in the world"  -  Ghandi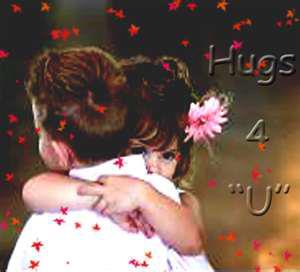 It takes only one person to ignite a spark, raise a voice, shine a light, give hope, smile, listen or say thank you, congratulations, awesome job.  It takes caring.   Let's make a conscious effort to be part of positive change, of the solution. We can make a difference, one day at a time, one person at a time, one company, one home, one school, one church, city, state, nation – one world. 
Thank you.
Big Hug, 
 Al