guest blog post by Kaarina Dillabough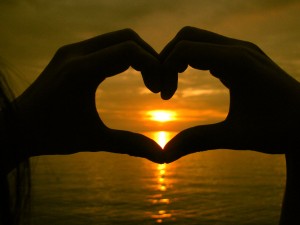 "How do I love thee? Let me count the ways." – Elizabeth Barrett Browning
I'm curious. Is caring loving, and loving, caring? When we show care for someone, do we simultaneously show love for them too?
 Love is such a curious word in itself. It makes some people squeamish. It's a word that gets avoided. And yet it's such a glorious word!
 It's been said that love, compassion and kindness are all virtues. And since this site is all about Caring, I thought…let me count some ways in which CARE – Communication, Appreciation, Respect and Encouragement can be shown in small, meaningful ways, each and every day. I'm counting to 31…a month's worth of CARE-ing.
Do something nice for someone without any expectation of something in return.

Hold the door open for someone: literally and figuratively.

Listen. Don't try to solve someone's problem, give advice or offer your opinion. Just listen.

Tell someone that you respect them, and be specific about what it is you respect. Look them in the eye when you say it.

Apologize when you should.

Leave handwritten notes for family or friends…in pockets, lunch pails, tacked on the refrigerator…funny, fun, loving notes.

Volunteer. Somewhere. Anywhere.

Smile and laugh. It brightens the day of those around you.

Be fully present when in someone's presence.

Give credit where credit is due. Acknowledge someone when they're not expecting it.

Always exercise best judgment.

Know people's names, and spell them properly.

Forgive.

Never go to sleep angry.

When you find a penny on the sidewalk, pick it up and give it to a stranger, and say you're passing along good luck and fortune to them.

Make something hand-made and give it as a gift.

Send a handwritten, snail-mail delivered card to someone whose day will be brightened by it.

Hug. (but only those people who want/like to be hugged)

Know there's a fine line between brutal honesty and brutality.

Surprise someone. (in a good way, of course!)

Be clear with your words. If you feel your words have been misinterpreted…ask. Then clarify, don't defend or justify. Build bridges not walls.

Allow people to finish their sentences.

Solve problems, don't create or add to them.

Warm up the car and scrape the windshield of snow and ice if you're the first to leave the house. (that's for all us in snow belts)

Say "hi" or make eye contact and smile at those you pass in the street, on the bus, at the store. (and yes, I've been told that in some cities that's risky business, but I refer you back to #11)

Check your ego at the door. Allow your light to shine through naturally, and illuminate those around you.

Applaud effort, empathize with struggle and encourage action.

Pay-it-forward, in action, deed, word and gift. If someone has admired something of yours and you're ready to set it free, set it free to the person whose life will be enriched by it.

Smile and laugh. Oh yeah…I said that already. Bears repeating.

Be in the moment.

Be the best you can be, and let that "best me" be the person, friend, colleague, customer and human being you give to the world each and every day.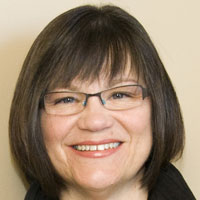 Kaarina is a business/life coach living in Ontario, Canada. For over 25 years her high-voltage energy, expertise and experience has inspired those she has worked with to reach beyond their grasp, to attain great things in business and in life. A former Olympic sports colour commentator and coach, Kaarina parlayed her coaching skills from the gym floor to the boardroom, working with business owners to improve their profitability and prosperity. In doing so, she has seen people grow both personally and professionally. Kaarina is known as an inspiring motivational speaker in areas such as branding, marketing, business growth strategies, and personal growth and prosperity. She is a passionate, seasoned coach and accountability partner with a proven track record, who loves nothing more than helping people achieve their goals in business and in life. Check out her Blog or follow her on Facebook  or Twitter.
 Email contact: kaarina (at) kaarinadillabough (dot) com   
 519-942-0723
www.facebook.com/kaarinadillabough