guest blog post by Marcus Sheridan
Seeking Life's Inspiration: One Act at a Time
Inspiration.
I think we all want it. We want to be lead in the right direction. We want to feel like we're on the right path. And we certainly want to feel a sense of peace in our life.
For the last 10 years, I've looked high and low to find this inspiration we all seek.
I've read hundreds of books on the subject.                                                                                       
I attended multiple events.
I've read thousands of articles online.         
But none of these activities have affected my life, and helped me feel the power of inspiration, as one simple act.
What is it? Each day, at least once, I seek an opportunity to help one person.
Yep, that's it. That's what I do.
Sometimes it's an unexpected phone call just to say hello.
Sometimes it's an email or text to give words of encouragement and honest praise.
But almost always, the person on the receiving end is surprised.
Recently, I read that one of my friends online was struggling with his life in a variety of ways. He contacted me for my advice, and upon finding out that he lived about 4 hours from my home, I suggested that we meet together for a hike up a mountain in that area.
My friend accepted, and he wrote about our time together here.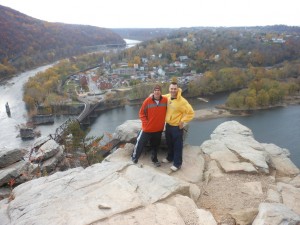 But to make a long story short, it was a truly rewarding day, as you can likely see in the photo. He talked and reflected. I listened and gave my best counsel. And because of that experience we both benefited.
In fact, I'm sure I learned just as much as he did.
But such is the way service works. When we give of ourselves, our time, and our resources; our minds are opened and we see the world a little differently than before. Such acts not only keep us grounded, but they also allow us to truly make a difference, one day at a time.
So if you're looking for inspiration, put down your books, stop reading this post, and call a friend. Go help someone who needs it.
Will it take some of your time?
Yeah, sure it will, but the light and lessons that enter your life will be more than worth it.
Your Turn:
What's your key to finding inspiration in your life?  Whether it's with your family, friends, or workplace; I'd love to hear your thoughts.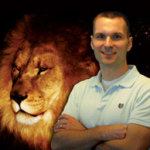 Liked this article? Read more from Marcus Sheridan where he writes passionately about business and life on his popular blog, The Sales Lion.