guest blog post by Claudia Anderson
Laughter – I Love to Laugh 
One of the best things about being part of the blogosphere is that I have had the pleasure of "meeting" some pretty amazing and compassionate people.  One of those people is the very C.A.R.E.ing Al Smith.  His desire to create an awareness and commitment to caring and gratitude is powerful.  I was thrilled and honored when Al asked me to guest post over here at his place.  Thank you, Al!  You are a joy to know!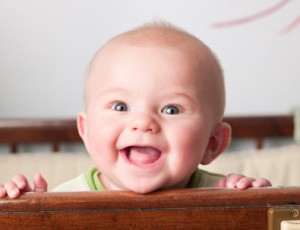 Have you ever heard a baby erupt into a big belly laugh that is so deep and so real you can't help but laugh with them? Have you yourself ever laughed so hard that your sides ache and you find tears streaming down your face?  I have.  Sometimes I experience laughing jags that leave me weak with exhaustion. 
  They say that laughter is the best medicine and I'm pretty sure "they" are right.
One of my earliest memories is being in the kitchen of the apartment we lived in as a little girl and watching my Mom and Dad laugh with each other and me laughing with them.  I don't remember what precipitated the laughter…all I remember is that seeing my Mom and Dad laughing out loud created an urge to laugh with them.  And then, my laughter caused them to laugh even more and this made me giggle even harder…and so on and so on.  What was most compelling to my little toddler mind was the easy contagious nature of laughter.  It was one of those lessons that imprinted indelibly in my brain and affected my future relationship with laughter. 
Laughter for me has the ability to set my personal world upright again when it has been tipping and tilting precariously due to life's challenges.  I rely on laughter to warm up a cold response.  I rely on laughter to break the ice in uncomfortable situations.  I rely on laughter to defuse potentially volatile confrontations.  Years of experience have taught me that the best form of laughter, the kind of laughter that most people can relate to, is that laughter which is directed at oneself.   Getting someone to laugh over mild self-deprecation helps most people to let their guard down.  Being mindful not to laugh at others but rather to find the humor in a situation or perhaps in your own foibles is an integral part of creating that contagious effect of laughter that we so often desire.
Perhaps it is a diversion for me, but, that lesson that I learned so very long ago in that happy apartment when my parent's laughter filled the air has never left me.   Laughter's ability to stimulate a comfortable environment…one that is not hostile or threatening…one that is infused with care and compassion…is so appealing to me.  So, if we should happen to meet one day, be assured that I will try to find a reason to laugh…a reason to bring laughter into your life.  Because, as the song in the Mary Poppins movie goes, I love to laugh.
Do you find comfort in laughter?  Does laughter help you to deal with difficult situations?  Is laughter an important part of your life?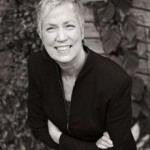 Claudia Anderson is a dentist whose practice, Family Dental Care Park Ridge is located in a suburb of Chicago. She is passionate about her family and career, and when she has time, social media, blogging and photography. Her two website homes are Park Ridge DDS and Social Media DDS and she can be found on Twitter as @ParkRidgeDDS and @SocialMediaDDS