guest blog post by Barbara Klein
My Life – a Long and Winding Road?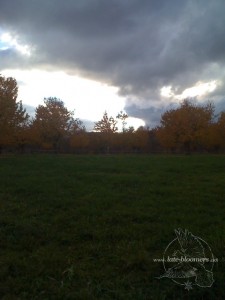 Your living is determined not so much by what life brings to you as by the attitude you bring to life; not so much by what happens to you as by the way your mind looks at what happens.
Khalil Gibran http://en.wikipedia.org/wiki/Khalil_Gibran
 When Al  invited me to write a guest post for the CARE Movement covering a topic or topics such as Communication, Appreciation, Respect, Encouragement, Improving morale, Optimism, Humility, Gratitude, Listening, Change, Forgiveness, Laughter, Positive Attitude, Open minded etc., my first reaction was a warm feeling of pleasure at this honour and cherishing the trust he put in me. Thank you so much, Al.
 My second reaction was sheer panic: this is my first guest post (and I beg you to be patient with and kind to me), still a budding blogger in my first year, and an onrush of insecurity: English is not my first language (actually it is my third after German and French)
I think I have several handicaps: a very strict upbringing in black and white (dos and do nots), do not talk (or write) about feelings, sit out any conflict and basically have a rather negative attitude, always expecting the worst to happen. Combined with the heavy load of expectations to succeed at everything turned me into a very insecure young adult.
 And I decided I never wanted to be like my mother.
 Followed the years of seeking and searching which can be best described as traveling a winding path, straying to the left and right, following pursuits of personal comfort and defining myself by my romantic relationships.
 My purpose and goals in life in those earlier years? Orientated towards academic achievement and social status, chasing away this small and soft voice asking me whether life is really about all that?
 It's not what you are, it's what you don't become that hurts.
Oscar Lavant  http://en.wikipedia.org/wiki/Oscar_Levant
 When my daughter was born, my mother gave me that wonderful poem "On Children"
http://www.katsandogz.com/onchildren.html
 by Khalil Gibran, reminding us that our children do not belong to us and that we should not try to make them like us. It has accompanied me all these years of her growing up, trying to live by it.
 And I decided my daughter should not be like me.
 Maybe I did not want my daughter to be like me but do we not also shape our children by what we non-verbally expect them to do and become? Do they not emulate our behaviour?
 Did I see my purpose of life during her childhood as accompanying her on her way to life? Is this enough?
 The other day I was talking to my daughter, now a beautiful woman of 24, about being negative (relating to my mother) and it made me very sad for her when she said: "You know, Mami, I also have this attitude." At least when I was young I did not feel afraid of doing anything, my head was full of ideas, dreams and plans, some did succeed, some did not.
 Did I listen to my inner self? Did I have time for self-reflection? Probably not. I am glad that soft and small voice grew stronger and compelled me to search further. Maybe it is a shift of interests and an awareness of the fleetingness of all things.
 And I want to become my own self
 That outer shell had to find an inner body.
 Some time ago, I re-started keeping a diary, this is my own personal psychological launderette, my island of self-reflection, helping me to organise my life on several levels.
 And encouraged by friends and family who enjoyed reading my travel reports I started my blog Late Bloomers, sharing my love for food and cooking, travels, daily encounters with a wider audience and having the courage to interact and open up. Over the months this has become less a recounting of travels but an introspective voyage into my mind and soul. 
 I have learned to better communicate, appreciate, respect and encourage others, all the time being faithful to and outspoken about my values and opinions.
 Coming full circle to Al and borrowing his Ghandi quote "Be the change you want to see in the world", I am on my way.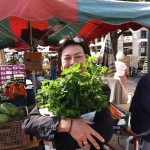 My name is Barbara.  I am a Swiss living in Basel, Switzerland, next to the borders of France and Germany.   I enjoy a lovely and close family life and cherish my friends.  I love to cook and share meals and recipes, to travel to foreign countries and sit in a roadside café getting the feel of a new place, go the local markets and barter with the vendors.  I grow my own herbs and as much vegetable as possible on my balconies.  My professional background is marketing, with major experiences in selling, buying and communication.   I have always believed that you can realise almost anything by not only wishing for it but also by hard work, perseverance and being willing to learn new things.  And by adding a ton of passion to the mixture.   I started blogging nearly a year ago, in the beginning the focus was on the topics mentioned above but it has developed into a journey into my inner self, mind and soul.
Barbara Klein   http://www.late-bloomers.net