guest blog post by Mari Smith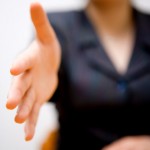 Four Keys to Relationship Marketing Success
What sets some businesses apart when it comes to successfully marketing through online social networks? Anyone can take classes, attend online workshops, and read books to learn the skills needed to market online. For the most part, what you learn from the vast majority of sources is hard skills. You could also just dive in and learn via the "immersion process," much like learning a new language.
But, the secret ingredient that truly makes some businesses and brands stand head and shoulders above the rest is soft skills. Soft skills are your people skills; everything you innately possess that allows you to communicate with—and enhance relationships with—others.  Empathy, being a great listener, giving without an agenda, expressing genuine care for others, and having an inclusive attitude are a few of the skills discussed in my new book, The New Relationship Marketing: How To Build A Large, Loyal, Profitable Network Using the Social Web.
To me, business is all P2P: People to People. It's about connecting deeply and nurturing relationships with our communities, both online and offline. I was honored when Al Smith approached me to write a guest blog post on a topic relevant to CARE, as all the topics pertain to soft skills. I love the acronym Al chose for his CARE Movement and decided to take the liberty of coming up with my own acronym for the purposes of this post.
 Show COMPASSION
Compassion goes hand-in-hand with empathy. It's the ability to put yourself into another person's shoes and feel what they might be feeling. With online social networking, it's the ability to "read between the lines" and hear what's not being said. Today's digital communication can be so fragmented, fleeting and hasty. It's easy to misunderstand someone's intent. When you're able to develop a thick skin and never take anything personally, yet still be sensitive to all fellow humans, this comes across in your communication.
If ever you're in a situation where you need to deal with negative feedback or criticism online, do your best to manage your emotions. Breath deeply.  Draft a response but don't post it immediately. Consider having a trusted friend or colleague read your response first. And, my favorite approach is to simply ask yourself this question before you ever post anything online: What is my deepest intent? This helps to keep your ego in check, and focus on communicating with compassion.
 Be APPROACHABLE
Ideally, you've established yourself in a certain industry as having expertise within a certain niche. This should be evident from your various social profiles. Or, perhaps you're on a mission to build your influence and reach, which is great. Either way, when you have an attitude of being very approachable and accessible, you'll dramatically improve your likeability and "word of mouth" factor. That is, people in your networks can't help but rave about you and tell their friends about you and your products/services. I heard a saying several years ago that applies so well to online social networks: when the marketers move in, the members move out. The secret, therefore, is to approach your social media marketing more like a member than a marketer. Become known as "one of the peeps!"
Approachability also applies to meeting people offline. Whenever you're at an event, smile often and make eye contact. Listen well. Give others the gift of your focused attention.
 Be RESPONSIVE
With all your social channels, it's important to have an engagement strategy and systems in place to manage communications. You want to develop the reputation of having a fast response time. Or, even if you're not able to get back to everyone promptly, at least you make a concerted effort to do so and people in your network can feel the difference.
If you're at the point where you're not able to personally respond to all tweets and Facebook posts, for example, consider enlisting the support of a social media assistant. You don't need to delegate your voice and have a ghostwriter; in fact, I don't personally recommend that. (Unless you take the approach of Robert Cialdini, author of Influence: his Twitter profile makes it clear there are others communicating on his behalf as each post is initialed by the creator.) There's an easy way to set up multiple users on your Twitter account using tools such as HootSuite or CoTweet. 
 Treat others as EQUALS
This may be a new concept to you. I learned it from my spiritual mentor, Esperanza, several years ago and it's made a profound difference to my relationships. Treat others as equals. Don't put people on pedestals and don't allow others to do so with you. Be humble. Engage with all people in your networks, regardless of their scores on the various influence-measuring systems out there. I have not found these systems to be all that accurate anyway.
By implementing these four keys in your approach to your online and offline networking, you'll go a long way to being a successful relationship marketer.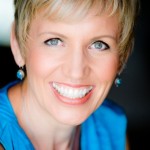 Mari Smith is a passionate social media leader, specializing in relationship marketing and Facebook mastery. She is author of The New Relationship Marketing and coauthor of Facebook Marketing: An Hour A Day. Go to http://marismith.com/books for free resources and to find out more about Mari's speaking and training services. Also, connect with Mari on Facebook, Twitter, google+ and LinkedIn.