guest blog post by Jk Allen
My kids teach me valuable lessons everyday. At 2, 6 and 8 years old they are incredibly empowered and have all the confidence in the world that they can do whatever they set their minds to.
At some point, all of us adults had these beautiful and realistic beliefs that we were limitless; that we could do whatever we wanted in life. And sadly, for many of us, those beliefs were replaced with self-doubt, disbelief and lack of confidence.
Sometimes we Have to NOT Care
It's not hard to understand why we go from enthusiastic about life and our ability to win – to fearful about taking risks because we don't completely believe in ourselves. Society places labels on us and we accept them; bosses undermined us and we accept it; when we're dealt a bad card, we forget that there are 51 others in the deck – many of them much better than the bad one in our hand.
We accept these things because we care.  We care what others think about us. We care because we don't want to be looked down upon. We care because we've been trained to believe that we have to.
Well lately, I've been constantly reminded that there are times when we simply shouldn't care. And what do you know; these lessons came directly from my own children. 
When Others Don't Understand Your Mission…Don't Care!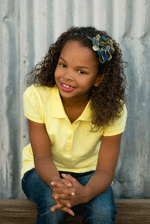 My oldest daughter, Saraya, is an artist. She loves to draw and has an incredible gift for art. There are times when she asked me or my wife if we like one of her masterpieces and we'll say "yes"…but apologize if we can't make out what it's supposed to be.
The other day  after apologizing that I liked the look of a drawing but couldn't make out exactly what it was, she replied: "you don't have to say sorry. I don't care that you don't know what it is…I just like that you like it". She went on to explain to me that her art teacher told her that there's no right or wrong way to do art and the best art is unique.
She has great confidence in her ability to be herself. She's not worried about making her art look like other kid's art. She doesn't care if someone doesn't get what she's up to at the present moment, because in her heart, in the end, those who matter to her will understand it completely.
When Others Create Unfair Expectations…Don't Care!
My son Kyren plays sports. He's talented and gives his all on the field. He had a run where every time he was handed the ball he scored a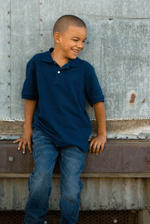 touchdown…and did so from any position on the field. Even on defense, if he got his hands on the ball, it was a touchdown.
As his head coach and dad, this was awesome to witness. But what came as a result is that people formed expectations that every single time he touched the ball, he would score. That's a lot of pressure for a little kid.
Of course it's impossible to keep such a streak, so eventually it came to an end. When it happened, I was prepared to comfort him and let him know that it was okay. But what do you know…he jumped up with the same smile that he had after a long touchdown run. I asked him if he was sad about not scoring. He went on to tell me that he didn't care about scoring…he just liked juking people. He was completely fine… he wasn't affected one bit by other's expectations….he didn't care!
How often do we hold ourselves back or beat ourselves up because we don't want to disturb others expectations of us? Too often! Living in this manner is a recipe for living a unfulfilled life. 
When Other's Place Limits On You…Don't Care!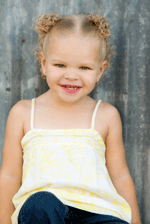 And then there's my youngest daughter, Raylen. She knows she's the baby and has figured out how to get what she wants in life. She's a master at getting her way. At the tender age of two she understands the difference between the rules and limits that are placed on her.
Raylen has never told me the worlds "I don't care", but she's definitely showed me that she doesn't care through her actions. For instance, when her brother and sister are at school, their toys become hers.
She knows the difference between: "you shouldn't do that" compared to "you better not do that". One is suggestive, the other is demanding. One is just creating a limit on what she might not want to do; one is authoritative – a rule or a law. 
How many people do you know that say you shouldn't do this, and you should do that? Have you ever felt limited by your age, sexual orientation, race, education or anything else? Well if you have, do what Raylen does…follow the rules and pay no attention to the limits. Simply say (or yell): I don't care.
Are you Willing to Say: "I don't Care"?
The world we live in can be warm and comforting or cold and harsh. We love the feeling of acceptance so much that sometimes we hold ourselves back from taking on lofty goals or exposing ourselves in fear of being seen as a failure. We'd rather stay safe -guarded within our comfort zone; allowing our potential to remain potential and never become our reality.
We can think about what we want in life, we can write about it, we can try to teach others about it…but until we can connect our thoughts with our actions, and not care about the mysterious limits we "think" are all around, we simply can't win.
I care so much that I'm wiling to say…I DON'T CARE!
Note: yes, these beautiful kids are mine…even then the blondie!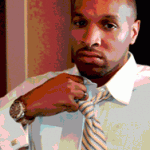 Jk Allen writes about the "new way to hustle" at HustlersNotebook.com, a personal development blog where the focus is on getting results through taking action. Jk designed this very website, The C.A.R.E. Movement, and has recently opened up growtheffect.com where he's helping businesses optimize their presence online.