guest blog post by Shawn Achor 
The Happiness Advantage
Most companies and schools around the world follow the same formula: If you work hard, you will become successful, and once you become successful, then you'll be happy. This pattern of belief explains what most often motivates us in life. We think: If I just get that raise, or hit that next sales target, I'll be happy. If I can just get that next good grade, I'll be happy. If I lose that five pounds, I'll be happy. And so on.  Success first,  happiness second.
 The only problem is that this formula is backwards.
 More than a decade of groundbreaking research in the fields of positive psychology and neuroscience has proven in no uncertain terms that the relationship between success and happiness works the other way around. Thanks to this cutting-edge science, we now know that happiness is the precursor to success, not merely the result. And that happiness and optimism actually fuel performance and achievement—giving us the competitive edge that I call the Happiness Advantage.
 Waiting to be happy limits our brain's potential for success, whereas cultivating positive brains makes us more motivated, efficient, resilient, creative, and productive, which drives performance upward. This discovery has been confirmed by countless scientific studies, and in my own work and research on 1,600 Harvard students and dozens of Fortune 500 companies worldwide.
 Take, for example, the meta-analysis of happiness research that brought together the results of over 200 scientific studies on nearly 275,000 people—and found that happiness leads to success in nearly every domain of our lives, including marriage, health, friendship, community involvement, creativity, and, in particular, our jobs, careers, and businesses. Data abounds showing that happy workers have higher levels of productivity, produce higher sales, perform better in leadership positions, and receive higher performance ratings and higher pay. They also enjoy more job security and are less likely to take sick days, to quit, or to become burned out. Happy CEOs are more likely to lead teams of employees who are both happy and healthy, and who find their work climate conducive to high performance. The list of the benefits of happiness in the workplace goes on and on.
 At this point you might be thinking: Maybe people are happy because they are more productive and earn higher pay. As psychology graduate students are taught to repeat ad nauseam: "Correlation is not causation." In other words, studies often only tell us that two things are related; to find out which causes which, we need to look at it more closely and find out which came first. So which comes first, the chicken or the egg? Does happiness come before success or success before happiness?
 One way psychologists attempt to answer this question is to follow people over long periods. One study, for example, measured the initial level of positive emotions in 272 employees, then followed their job performance over the next eighteen months.  And they found that even after controlling for other factors, those who were happier at the beginning ended up receiving better evaluations and higher pay later on. Another study found that how happy individuals were as college freshmen would predict how high their income was nineteen years later, regardless of their initial level of wealth.
 Another way to answer the chicken and egg question is to examine what happens right after you prime someone for positivity. Well it turns out that happiness gives us a real chemical edge on the competition. How? Positive emotions flood our brains with dopamine and serotonin, chemicals that not only make us feel good, but dial up the learning centers of our brains to higher levels. They help us organize new information, keep that information in the brain longer, and retrieve it faster later on. And they enable us to make and sustain more neural connections, which allows us to think more quickly and creatively, become more skilled at complex analysis and problem solving, and see and invent new ways of doing things.
 We even quite literally see more of what's around us when we're feeling happy. A recent University of Toronto study found that our mood can actually change how our visual cortex—the part of the brain responsible for sight—processes information.[i] In this experiment, people were primed to think of positive or negative experiences, then asked to look at a series of pictures. Those who were put in a negative mood didn't process all the images in the pictures—missing substantial parts of the background—while those in a good mood saw everything. Eye-tracking experiments have shown the same thing: Positive emotions actually expand our peripheral line of vision.
 Just as it takes days of concentrated practice to master a game, training your brain to notice more opportunities takes practice focusing on the positive. The best way to kick-start this is to start making a daily list of the good things in your job, your career, and your life. It may sound ridiculously simple — and indeed the activity itself is simple — but over a decade of empirical studies has proven the profound effect it has on the way our brains are wired. When you write down a list of "three good things" that happened that day, your brain will be forced to scan the last 24 hours for potential positives — things that brought small or large laughs, feelings of accomplishment at work, a strengthened connection with family, a glimmer of hope for the future. In just five minutes a day, this trains the brain to become more skilled at noticing and focusing on possibilities for personal and professional growth, and seizing opportunities to act on them. At the same time, because we can only focus on so much at once, our brains push out those small annoyances and frustrations that used to loom large into the background, even out of our visual field entirely.
 This exercise has staying power. One study found that participants who wrote down three good things each day for a week were happier and less depressed at the one-month, three-month, and six-month follow-ups. More amazing: Even after stopping the exercise, they remained significantly happier and showed higher levels of optimism. The better they got at scanning the world for good things to write down, the more good things they saw, without even trying, wherever they looked. The items you write down each day don't need to be profound or complicated, only specific. You can mention the delicious take-out Thai food you had for dinner, your child's bear hug at the end of a long day, or the well-deserved acknowledgement from your boss at work. A variation on the Three Good Things exercise is to write a short journal entry about a positive experience. We have long known that venting about hardships and suffering can provide welcome relief, but researchers Chad Burton and Laura King have found that journaling about positive experiences has at least an equally powerful effect. In one experiment, they instructed people to write about a positive experience for 20 minutes three times a week and then compared them to a control group who wrote about neutral topics.  Not only did the first group experience larger spikes in happiness, but three months later they even had fewer symptoms of illness.
this post was an excerpt from Shawn's book; The Happiness Advantage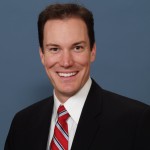 SHAWN ACHOR, author of The Happiness Advantage, is one the world's leading experts on human potential.  Shawn spent over a decade at Harvard University where he won more than a dozen distinguished teaching awards before founding Good Think Inc. to share this research with companies and schools. Over the past three years, Shawn has researched and lectured in 45 different countries about happiness and potential. For more information please visit: www.shawnachor.com